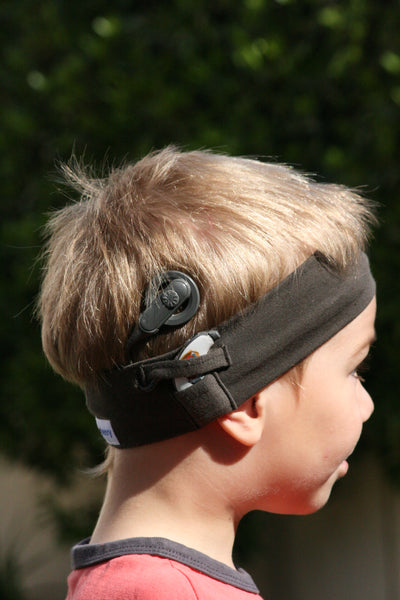 Simple secure design
The headband is designed to be flat and secures the processor and coil directly to the headband, meaning everything stays together in one piece.
We select the best quality fabrics for our headbands to ensure they are durable and withstand the tests of daily use in everyday life.
The headbands are available in over 50 different colours and fabrics, allowing you to customise the look and feel. From the Standard headband - a soft cotton for newly implanted babies, to the Adult Sports Headband- an Under Armour fabric with wickaway properties for adults playing sports, we offer a wide variety of options for you to choose from.
Our headbands are carefully handmade in Australia, the result is a high quality product that we are proud of!